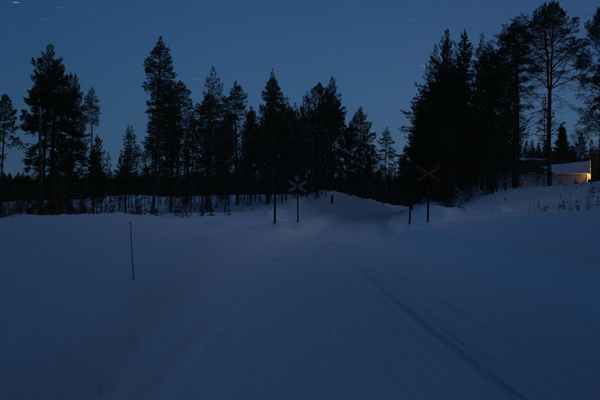 Kaamos
(2011)
I ended up staying at the north part of Finland for one year. The region I stayed is called Lapland, and located inside the Arctic Circle.
At there, I met an old man who has worked in forest entire of his life.
The forest man is a tall, has a big hand, and very shy. He literary grew up in forest, and had worked at Siberia as well.
The forest man asked me through a translator what I would shoot while it is in "Kaamos". I replied lightly saying that I will be able to shoot anything if I set the camera on a tripod.

That was when I first knew that "Kaamos" means a polar night in Finnish, and sun never rises during that period in winter.

After few months, the "Kaamos" appeared in front of me as a tremendous existence.

It was like a night when I wake up in late morning, and the sky grows faintly light at noon. After few hours, the whole world gets back to the darkness of night.

The fact of being at the edge of the world alone, means facing to myself without any obstruct.
Installation view from the solo exhibitionA"Kaamos"
at the Gallery Kobo Chika, Hiroo, Tokyo, Japan
2011.7.1 - 7.23